Mobile Technology
Mobile and Contactless Payment. Kiosk and Self-Service Stations. Commercial and Consumer Handheld Devices. Custom Branded Enclosures.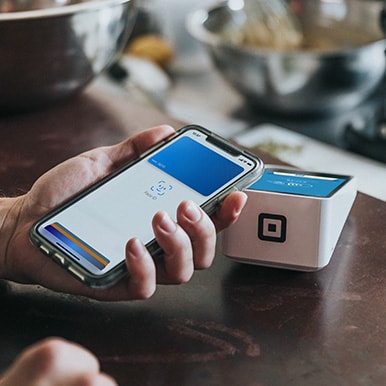 Bring the digital experience in-store
Retailers are breaking away from tradition to create personal, digital, in-store experiences. Direct Source designs solutions based on what you need, based on your business.
Leverage Our Experience
Full-Service Programs – From Design to Deployment
Android, iOS and Windows
Commercial or Consumer Mobile Devices
Customized Enclosures for Mobile and Mounted Devices
Mobile Devices Leasing Program (Hardware-as-a-Service
Success Stories
A major off-price retailer partnered with Direct Source for a five-month, 1,000-store refresh. Their objective was clear: deploy enterprise mobile computers to enhance the customer experience, boost associate efficiency, streamline operations and reduce labor costs. The retailer worked closely with Direct Source to identify a mobile computer that would meet their needs. With the customer and employees in mind, Direct Source recommended the implementation of enterprise-grade mobile computers with scanner and printers. The introduction of these mobile computers resulted in significant labor cost savings in just one month. They are now optimizing multiple aspects of the retailer's business, from inventory management and back-office tasks to overall operational efficiencies for associates and customers.
Direct Source was contracted to re-engineer Windows® mobile applications and add new functionality using Apple® devices with a scanning sled. The applications were needed for stock replenishment and inventory management. All coding and testing were completed on time and within budget. The retailer appreciated the ability to extend its use of current applications, which allows them to provide a better shopping experience.
A large retailer turned to Direct Source to replace store associate mobile devices in 18,000 locations across the U.S. Securing, customizing and installing more than 50,000 devices had to happen within a two-month time span. The user-friendly devices give associates access to product information and store inventory and have reduced training time. Deployment was completed on time and within budget, and functionality exceeded the retailer's expectations, allowing associates to provide a better customer in-store experience.